Up-to-Date
Waterpolo.nl uses data from the KNZB to stay on top of all the competitions of the Netherlands.
Waterpolo.nl
Join the discussion about water polo, about the latest news, match reports, opinions, positions and results.
Dutch
Please note that this app is for the Netherlands only!
Share with friends
Waterpolo.nl allows you to post your team results on social media!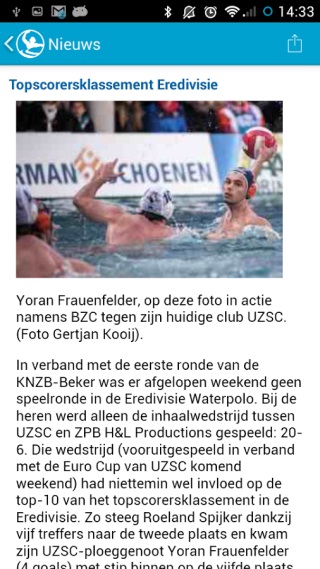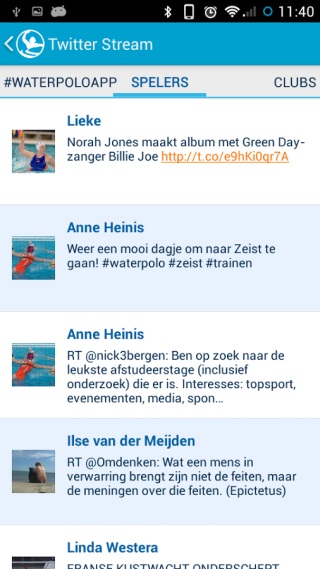 "Handy for all your dutch water polo statistics!!"